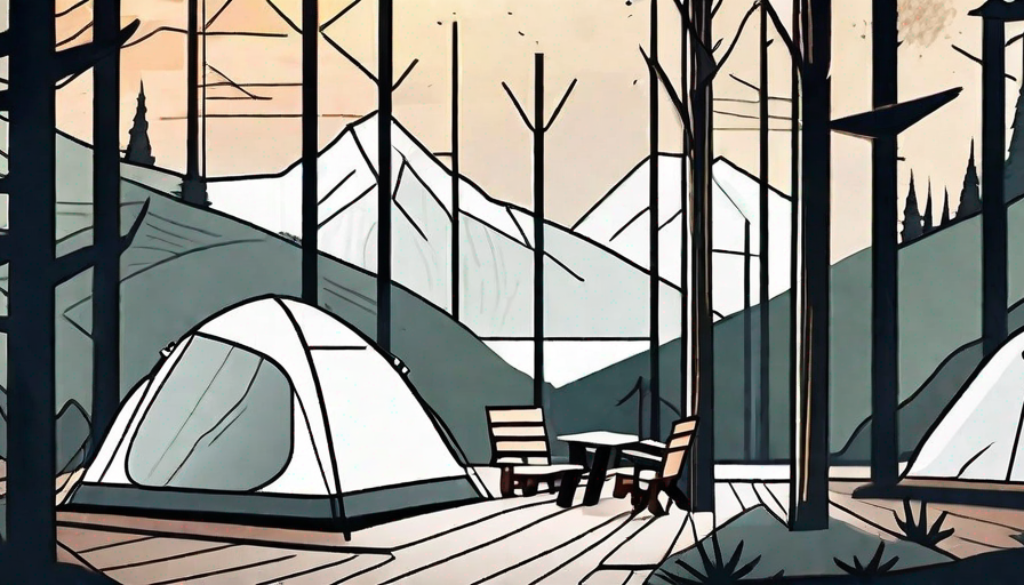 As the popularity of outdoor adventures continues to rise, camping pods have become a preferred choice for many nature enthusiasts. These unique structures offer a comfortable and convenient alternative to traditional camping, blending the thrill of outdoor living with the comforts of a home. However, before you embark on your camping pod adventure, there are several factors you need to consider.
Understanding Camping Pods
A camping pod is a small, portable structure designed to provide shelter and basic amenities for campers. They are typically made from wood and are often insulated to provide warmth during colder months. Camping pods come in various sizes and designs, with some offering additional features such as electricity, heating, and even kitchen facilities.
Despite their compact size, camping pods can comfortably accommodate multiple people, making them an excellent choice for families or groups of friends. They are also a great option for those who are new to camping, as they offer a more secure and comfortable environment than a tent.
Benefits of Camping Pods
One of the main advantages of camping pods is their convenience. Unlike tents, camping pods do not require any setup. They are ready to use upon arrival, saving you time and effort. This can be particularly beneficial after a long day of outdoor activities.
Another benefit of camping pods is their durability. They are designed to withstand various weather conditions, providing a safe and dry shelter during rain or snow. This makes them a reliable choice for camping in unpredictable weather.
Things to Consider Before Renting a Camping Pod
Before you rent a camping pod, it's essential to consider several factors to ensure a smooth and enjoyable camping experience. These include the location, facilities, cost, and your camping needs.
Location
The location of the camping pod is crucial. Consider the proximity to amenities such as bathrooms, water sources, and recreational areas. If you plan to engage in specific outdoor activities, ensure the camping pod is conveniently located near these facilities.
Also, consider the surroundings. If you're looking for a peaceful retreat, opt for a camping pod in a quiet, secluded area. If you prefer a more social camping experience, choose a camping pod in a bustling campsite.
Facilities
Not all camping pods are created equal. Some offer basic amenities such as beds and heating, while others come equipped with luxuries like kitchen facilities, private bathrooms, and even Wi-Fi. Consider what facilities are important to you and choose a camping pod that meets your needs.
Remember, the more facilities a camping pod has, the higher the cost. It's essential to balance your desire for comfort with your budget.
Cost
The cost of renting a camping pod can vary greatly depending on the location, facilities, and time of year. During peak camping season, prices can be higher. It's important to budget accordingly and consider any additional costs such as campsite fees or charges for extra facilities.
It's also worth checking if the camping pod provider offers any discounts for extended stays or off-peak bookings. This can help you save money on your camping adventure.
Your Camping Needs
Finally, consider your camping needs. If you're planning a short, weekend getaway, a basic camping pod may suffice. However, if you're planning a longer stay or a camping trip with a large group, you may require a larger camping pod with more facilities.
Consider the number of people in your group, the length of your stay, and your desired level of comfort when choosing a camping pod. This will ensure you select a camping pod that meets your needs and enhances your camping experience.
Conclusion
Renting a camping pod can provide a unique and enjoyable camping experience. By considering the location, facilities, cost, and your camping needs, you can choose the perfect camping pod for your outdoor adventure. Remember, the key to a successful camping trip is planning and preparation. So, take the time to research and plan your camping pod adventure to ensure a memorable and enjoyable experience.