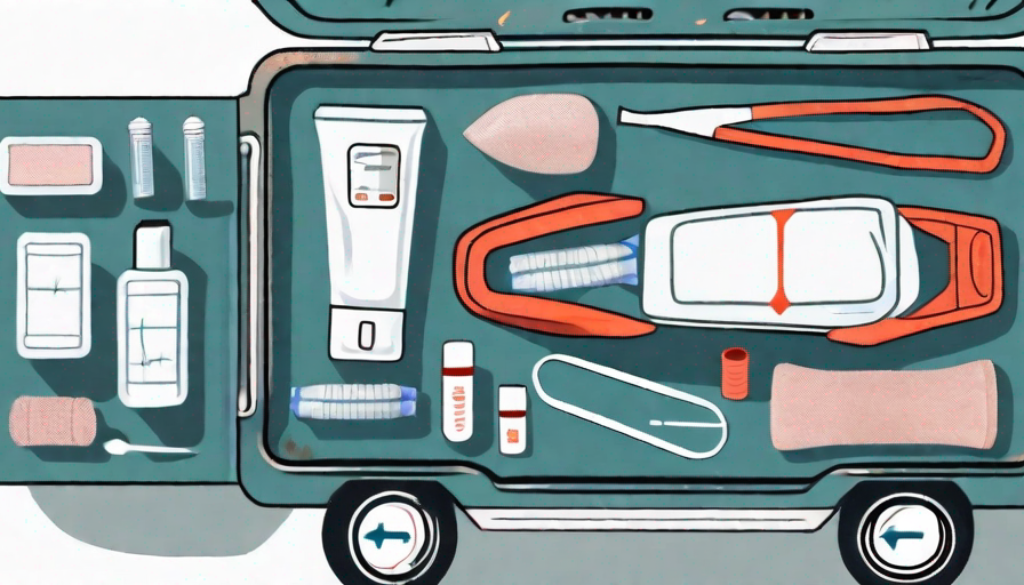 Being prepared for emergencies is an essential part of car ownership. One of the most crucial tools to have in your vehicle is a well-stocked medical kit. This guide will provide you with a comprehensive overview of how to build a car medical kit, ensuring you're ready for any situation that may arise on the road.
Understanding the Importance of a Car Medical Kit
A car medical kit is a collection of medical supplies and equipment that can be used in the event of an accident or medical emergency. It's a vital tool that can provide immediate relief to injuries, prevent conditions from worsening, and even save lives while waiting for professional medical help.
Having a medical kit in your car is not just about treating physical injuries. It can also provide psychological comfort. Knowing that you have the necessary tools to handle emergencies can reduce panic and stress during unexpected situations.
Essential Items for Your Car Medical Kit
Building a car medical kit involves more than just throwing a few bandages into a box. It requires careful consideration of what items might be needed in various emergency situations. Here are some essential items that should be included in every car medical kit.
Bandages and Dressings
These are crucial for treating wounds and preventing infection. Your kit should include a variety of sizes and types of bandages, including adhesive bandages, sterile gauze pads, and elastic bandages for sprains and strains.
Also consider including adhesive tape for securing dressings, butterfly closures for deep cuts, and a triangular bandage that can be used as a sling or tourniquet.
Tools and Equipment
Basic medical tools can make a significant difference in an emergency. Scissors are useful for cutting tape, clothing, or bandages. Tweezers can be used to remove debris from wounds. A digital thermometer can check for fever, an important symptom of many illnesses.
Also consider including a pair of medical gloves, a first aid manual, and a list of emergency phone numbers. These can be invaluable in a crisis situation.
Medications and Treatments
Your car medical kit should include a selection of over-the-counter medications. Pain relievers, antihistamines, and anti-diarrheal medications can manage a range of symptoms until professional medical help can be reached.
Also consider including treatments for specific conditions, such as glucose tablets for low blood sugar, an epinephrine auto-injector for severe allergic reactions, and aspirin for chest pain.
Storing and Maintaining Your Car Medical Kit
Once you've gathered all the necessary items, it's important to store them properly. A sturdy, waterproof container is ideal. It should be easily accessible and clearly marked so that anyone in the car can find it in an emergency.
Maintenance is also crucial. Regularly check your kit to replace expired items and replenish supplies that have been used. It's also a good idea to review the contents of your kit periodically to ensure it still meets your needs.
Customizing Your Car Medical Kit
While there are basic items that every car medical kit should have, it's also important to customize your kit to meet your specific needs. Consider the medical needs of regular passengers, common risks in your area, and any specific activities you regularly engage in.
For example, if you frequently travel with children, you might want to include child-specific medications or smaller bandages. If you live in an area with a high risk of certain natural disasters, you might want to include specific items to deal with those situations.
Building a car medical kit is a straightforward process, but it requires careful thought and planning. By following this guide, you can create a comprehensive, effective medical kit that will prepare you for a wide range of potential emergencies on the road.