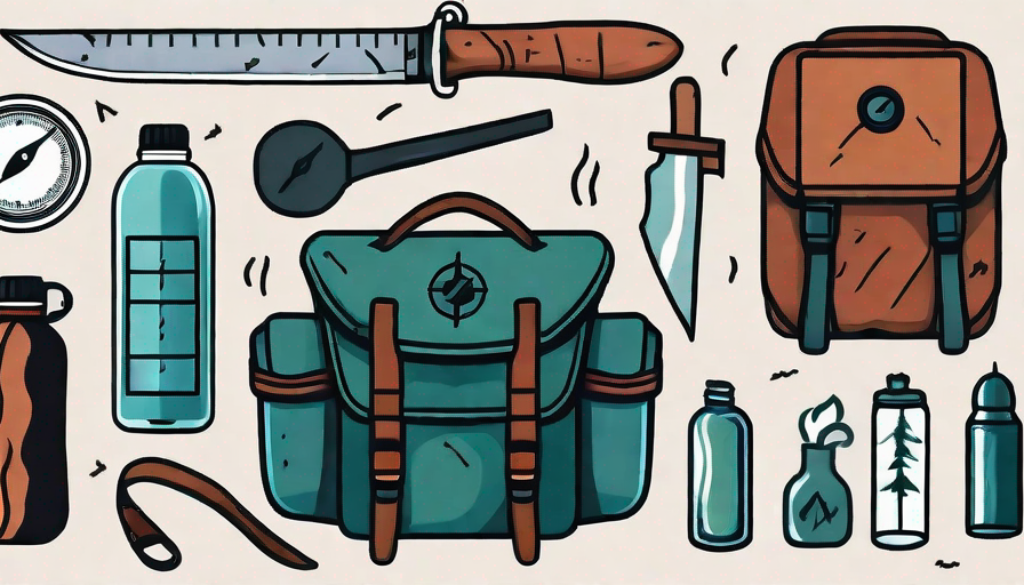 Surviving in the wild or in an emergency situation requires knowledge, preparation, and the right mindset. Here are 10 survival tips that can help you stay safe and alive in challenging circumstances.
Understanding Basic Survival Needs
The first step towards survival is understanding your basic needs. These include air, water, food, shelter, and warmth. Without these, survival can be challenging, if not impossible.
It's important to prioritize these needs based on the situation. For instance, in a desert, finding water might be your top priority. In a cold environment, finding or creating warmth might be the most urgent need.
Air
Air is the most immediate survival need. In situations where air quality is compromised, such as in a fire or underwater, finding clean air becomes the top priority. This might involve moving to a different location or using a breathing apparatus.
It's also important to stay calm in survival situations, as panic can lead to hyperventilation and reduced oxygen intake.
Water
Water is the next most important survival need. The human body can survive only a few days without water. In survival situations, finding a clean water source is crucial.
Water can be found in nature in various forms, including rivers, lakes, rain, snow, and dew. However, it's important to purify water before drinking to avoid harmful bacteria and parasites.
Building a Shelter
Shelter is another essential survival need. It protects you from the elements, keeps you warm, and provides a place to rest and recover.
Shelters can be built from a variety of materials, including branches, leaves, snow, or even your own clothing. The type of shelter you build will depend on your environment and the materials available.
Choosing a Shelter Location
The location of your shelter is just as important as the shelter itself. It should be in a safe and secure location, away from hazards such as falling rocks, rising water, or dangerous animals.
The location should also provide access to resources such as water and firewood. It should be visible for rescue teams, but hidden from potential threats.
Building a Fire
Fire is a crucial survival tool. It provides warmth, light, a way to cook food, and a signal for help. Knowing how to build and maintain a fire is a vital survival skill.
Fire can be built using a variety of methods, including friction, flint and steel, or a magnifying glass. It's important to have tinder, kindling, and fuel to keep the fire going.
Finding and Preparing Food
Food is a vital survival need, but it's often the last priority. The human body can survive weeks without food, but only days without water or shelter.
In survival situations, you can find food in a variety of places. This includes hunting or trapping animals, fishing, gathering wild plants, or even eating insects.
Identifying Edible Plants
Many wild plants are edible and can provide valuable nutrients. However, some plants are poisonous and can be harmful or even deadly if eaten.
It's important to learn how to identify edible plants and to avoid those that are poisonous. This can be done through field guides, survival courses, or local knowledge.
Hunting and Trapping
Hunting and trapping are other ways to obtain food in survival situations. This requires knowledge of animal behavior, tracking skills, and the ability to make and use weapons or traps.
It's important to remember that hunting and trapping should be done responsibly and ethically, respecting the life of the animal and the balance of the ecosystem.
Navigating and Signaling for Help
In many survival situations, the goal is to find help or get back to civilization. This requires navigation skills and the ability to signal for help.
Navigation can be done using a compass, the sun, stars, or landmarks. Signaling for help can be done with a fire, a mirror, a whistle, or by creating a signal on the ground that can be seen from the air.
Using a Compass
A compass is a valuable tool for navigation. It can help you determine your direction and stay on course. However, it's important to know how to use a compass correctly and to understand its limitations.
For instance, a compass points to magnetic north, not true north. This difference, known as magnetic declination, can affect your navigation if not accounted for.
Signaling for Help
Signaling for help is a crucial part of survival. It can attract the attention of rescue teams or passersby and lead to your rescue.
There are many ways to signal for help, including fires, flares, mirrors, whistles, and ground signals. The method you choose will depend on your situation and the resources available.
First Aid and Health
Survival situations often involve injuries or health issues. Knowing basic first aid and how to take care of your health can make a big difference in your survival.
First aid includes treating wounds, setting broken bones, treating hypothermia or heatstroke, and dealing with poisoning or allergic reactions. Health care includes maintaining hygiene, preventing infection, and taking care of your mental health.
First Aid Skills
Basic first aid skills are a must for any survival situation. This includes knowing how to clean and dress a wound, how to perform CPR, and how to treat common injuries or illnesses.
It's also important to have a basic first aid kit with you, including bandages, antiseptic, tweezers, and pain relievers.
Mental Health
Mental health is often overlooked in survival situations, but it's just as important as physical health. Stress, fear, and loneliness can affect your ability to make decisions, stay motivated, and keep going.
It's important to stay positive, keep your mind active, and find ways to cope with stress and fear. This can include meditation, mental exercises, or simply taking a moment to appreciate the beauty of nature.
Survival is not just about staying alive, but also about maintaining your humanity and dignity in the face of adversity. These 10 survival tips can help you do just that.