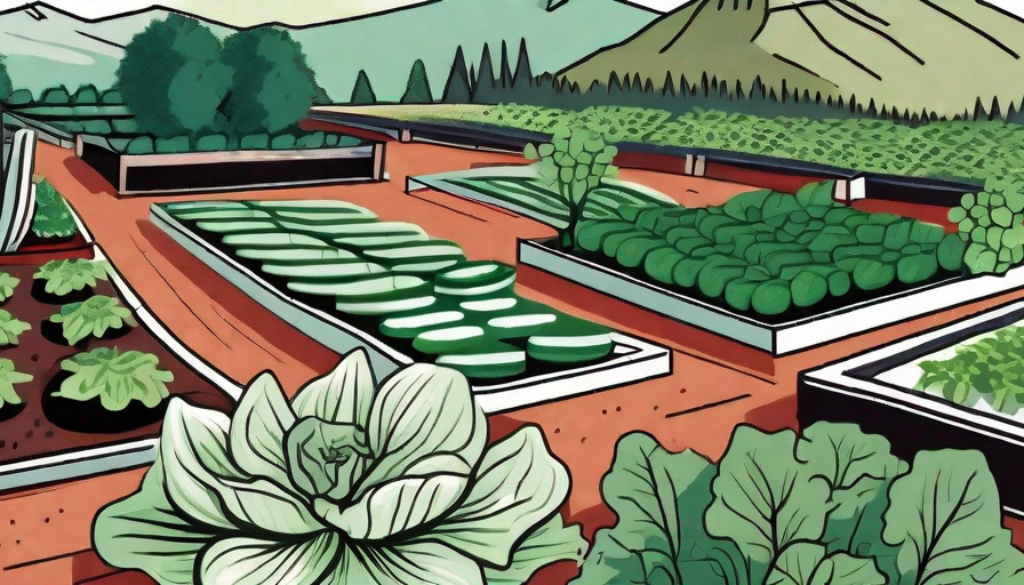 Colorado's unique climate and soil conditions can make vegetable gardening a rewarding experience. With the right knowledge and preparation, you can grow a variety of vegetables in your Colorado garden. This guide will provide you with comprehensive information on how to start and maintain a successful vegetable garden in Colorado.
Understanding Colorado's Climate
Colorado's climate varies greatly due to its diverse topography. The state experiences a semi-arid climate in the eastern plains, alpine conditions in the high mountains, and a more mild climate in the western slope. Understanding these variations is key to successful vegetable gardening in Colorado.
The growing season in Colorado can be short, with the last frost occurring in late May and the first frost appearing as early as September. This means that gardeners must carefully select and time their plantings to ensure a successful harvest.
Choosing the Right Vegetables
Not all vegetables are suited to Colorado's climate. However, there are plenty of options that thrive in this environment. Some of the most successful vegetables to grow in Colorado include beans, beets, broccoli, cabbage, carrots, lettuce, peas, radishes, spinach, and tomatoes.
When selecting vegetables, consider the length of the growing season and the plant's tolerance to frost. Cool-season vegetables like lettuce and spinach can be planted in early spring and again in late summer for a fall harvest. Warm-season vegetables like tomatoes and peppers should be planted after the last frost and will produce until the first frost in the fall.
Preparing the Soil
Colorado's soil can be challenging for vegetable gardening due to its alkalinity and lack of organic matter. However, with proper preparation and amendment, you can create a fertile environment for your plants.
Adding organic matter like compost or well-rotted manure can improve soil fertility and structure. It's also beneficial to test your soil's pH level. If the soil is too alkaline, adding sulfur can help balance it. Conversely, if it's too acidic, adding lime can help.
Planting and Care
Once you've prepared your soil and selected your vegetables, it's time to plant. Follow the planting instructions for each vegetable, paying close attention to spacing and depth requirements. Most vegetables prefer full sun, so choose a location that receives at least six hours of sunlight each day.
Regular watering is crucial for vegetable gardening in Colorado. The state's dry climate can quickly dehydrate plants, so it's important to provide consistent moisture. However, avoid overwatering as this can lead to root rot and other diseases.
Dealing with Pests and Diseases
Like any garden, a vegetable garden in Colorado can be susceptible to pests and diseases. Common pests include aphids, beetles, and slugs, while diseases can range from fungal infections to bacterial wilts.
Regular inspection of your plants can help you catch any issues early. If you notice any signs of pests or disease, take action immediately. This may involve removing affected plants, using organic pesticides, or adjusting your watering practices.
Harvesting and Storing
The reward of vegetable gardening is the harvest. Knowing when to harvest your vegetables will ensure they're at their peak of flavor and nutrition. Generally, leafy greens can be harvested when they're young and tender, root vegetables when they're medium-sized, and fruiting vegetables when they're fully colored.
Proper storage can extend the life of your harvest. Most vegetables can be stored in a cool, dark place. Some, like tomatoes and peppers, can be canned or frozen for long-term storage.
Conclusion
Vegetable gardening in Colorado can be a fulfilling endeavor. With the right knowledge and preparation, you can enjoy a bountiful harvest from your own backyard. Whether you're a beginner or an experienced gardener, the tips and information provided here can help you succeed in your Colorado vegetable gardening journey.